RGSA Merchandise
(Click on the images for a larger version)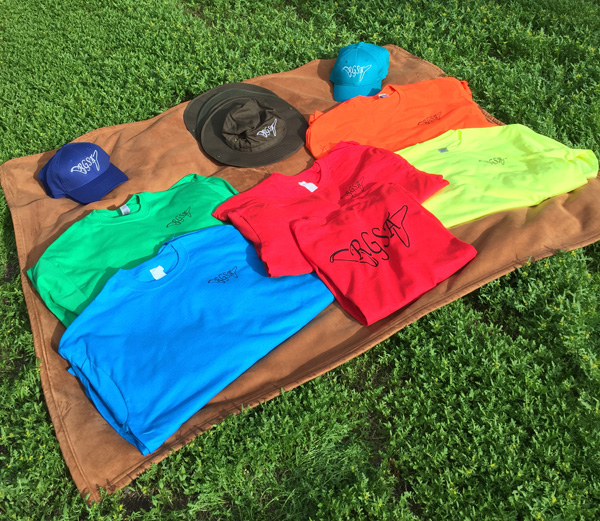 After several years absence, RGSA merchandise is HERE and purchase- ready... Long and Short Sleeve Tees!Caps! Boonies! Check out the pics and read the details, then take advantage of the reasonable prices and BUY TODAY!!
Tees:
Perfect for cool-weather and high-altitude flight-layering, RGSA's Medium, Large, XLarge long/short sleeve tees are available in 9 vibrant colors! Eight of the fabric colors are made of high quality 100% cotton 8 oz. fabric (approximate shrinkage by one (1) size with hot wash/dry). While our 9th color tee, in super-visible "Safety Green", is made of 50/50 cotton-polyester fabric (far more resistant to shrinkage in hot wash/dry). As well as bearing a screen print "RGSA" logo on the front left chest, tees in all colors also sport the full-back screen print "RGSA" logo. All RGSA tees are sewn with tough-use double-stitching at the necks, sleeves and hems.   
Prices:
Long-sleeve tees: $20
Short-sleeve tees: $15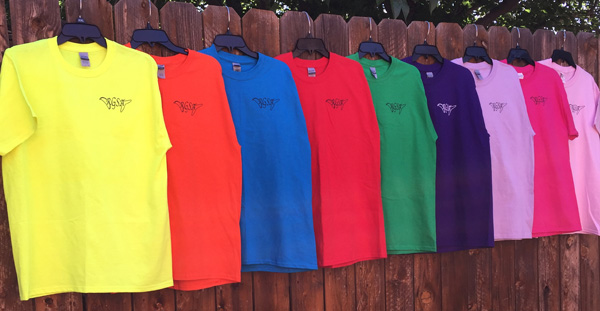 High quality fabric and stitching
(The above shirt is wrinkled because it was sold to the webmaster! Safety Green,50%Poly/Cotton)
Headgear:
Available in three styles, four different colors, RGSA caps and boonies bear embroidered RGSA logos on headgear fronts (caps, olive green boonies) or atop the crowns of the khaki boonies. Caps and olive green boonies are made of durable 100% cotton twill fabric while the khaki boonies are made of 100% rip-stop cotton fabric. Caps have Velcro-adjustable head straps and all Boonies are secured by "push button-slide" chin cords for individual wearing comfort.
Boonie sizes re: head circumference:
Olive Green = Medium (22"- 22 3/8")
Khaki  = Large (22 3/4" - 23 1/8")
Khaki = XLarge (23 1/2" - 23 7/8")
Khaki = XXLarge (24 1/4"-24 5/8")
Prices:
Caps (light/royal blue): $15
OliveGreen Boonies: $15
Khaki Boonies: $20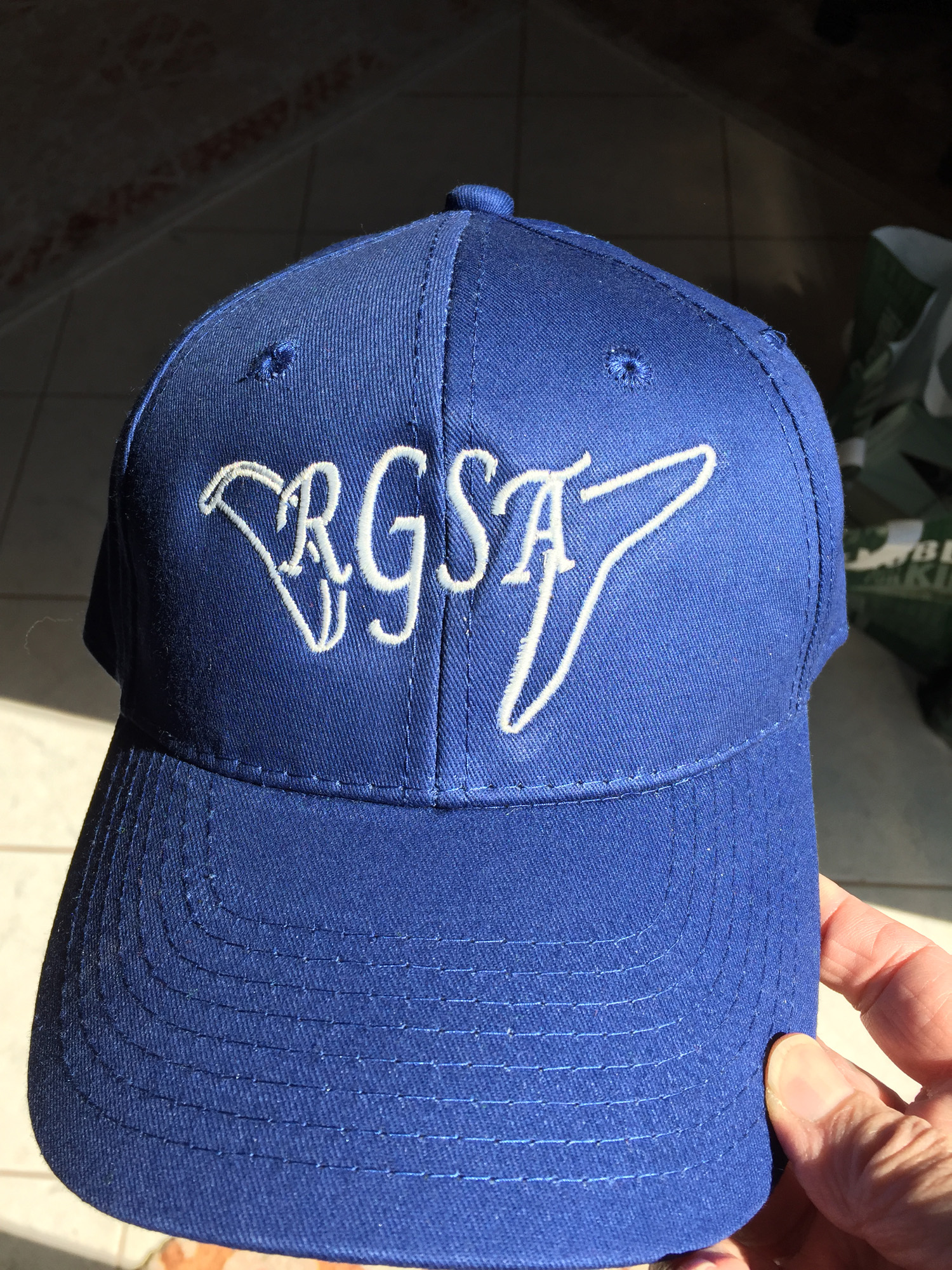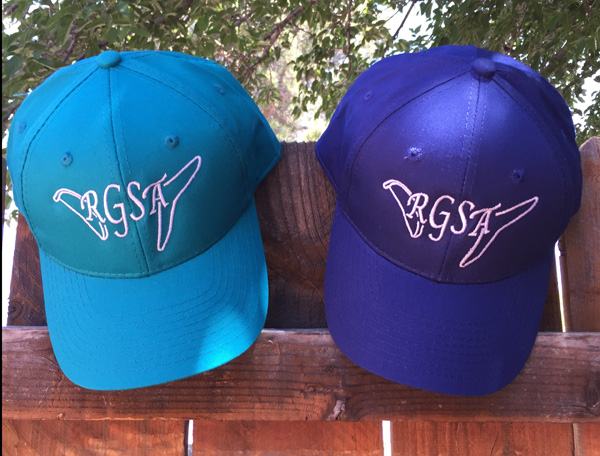 Ordering and Shipping:
USPS Shipping costs: Start at $10 and are dependent on shipping destinations. Mailing costs will be texted to you as well as stamped on the USPS shipping label. Please add the shipping cost to your purchase totals.
We have two options for ordering:
1.] Pay by check to the RGSA president, who will communicate the mailing address to use when paying by check. Text your name, address and cell number, along with your merchandise order, to RGSA President
2.] Pay on-line with PayPal or Credit Card