Highway 9 towing
31.817095° -106.745077°
Launching east: there is a large open setup area 10.5 miles west of the junction of Hwy 136 and Hwy 9.
Launching west: setup is the open area just south of the road at the defunct racetrack, about 3.25 miles west of the junction.
If you choose to fly at this site, you must take full responsibility for your actions, and recognize that you are fully and solely liable for any damage incurred by yourself, to others, or to others' property. This site is unimproved with significant safety issues, including potentially challenging wind and thermal conditions. This site is uninsured, unmanaged, and unimproved.
Revised 20201222
General Info
Hwy 9 is the best towing area in the region. The highway is over 55 miles long, has long periods of zero traffic, with no bridges, intersections, crossings, lights, or overhead power lines. This means pilots can safely tow forever in either direction. In over 10 years of towing there have been no problems or accidents. Pilots can tow up to about 10,000' MSL (over a mile above the ground) and set out cross-country in any direction but south. (The US – Mexico border is a couple of miles south of the highway. Landing there means a LONG hike out – to the nearest border checkpoint with all of your gear....)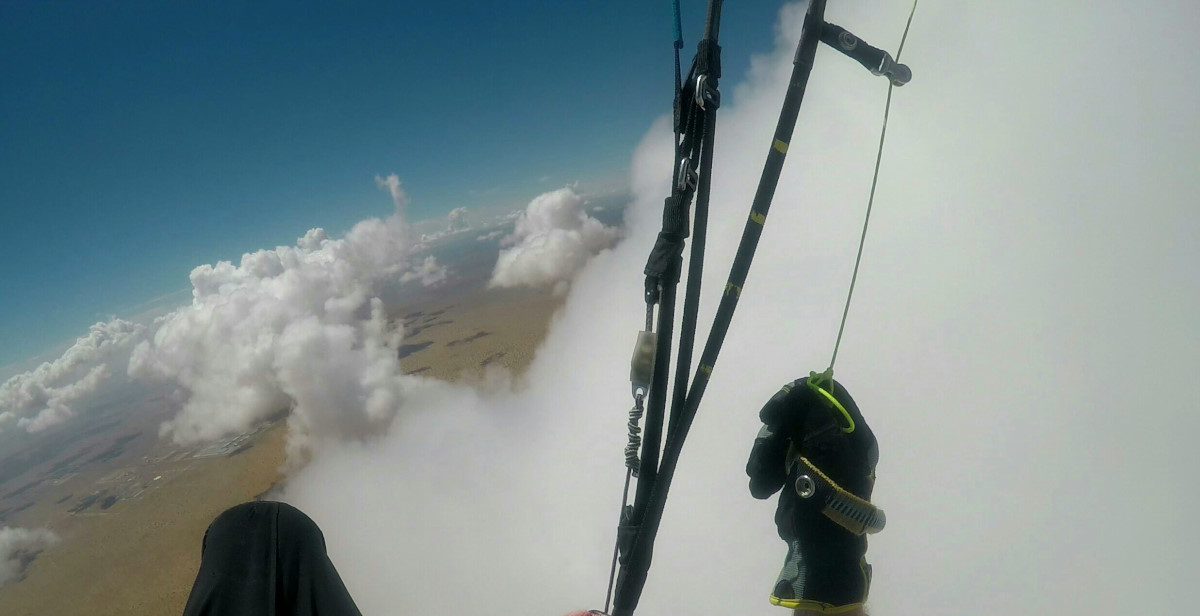 Paragliding above the clouds in southern New Mexico slightly over the Mexican border – photo by Steve Crye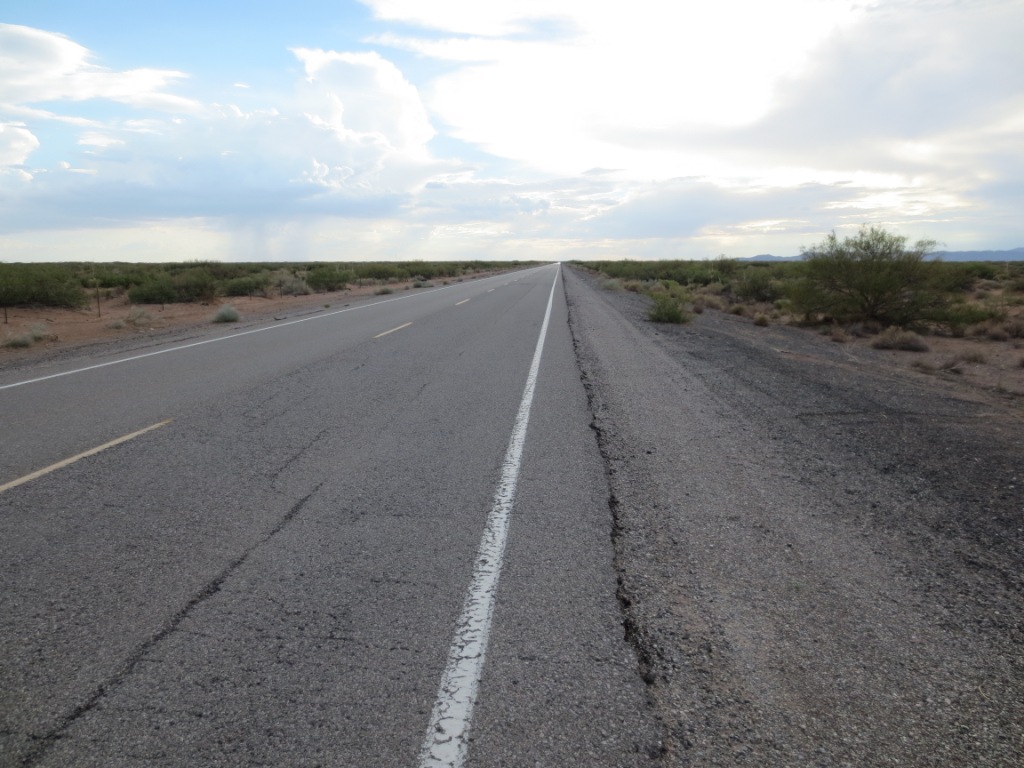 Pilots launch either directly from the road or slighly off to the side on the right of way (we have permission) and then are towed up from there along the highway.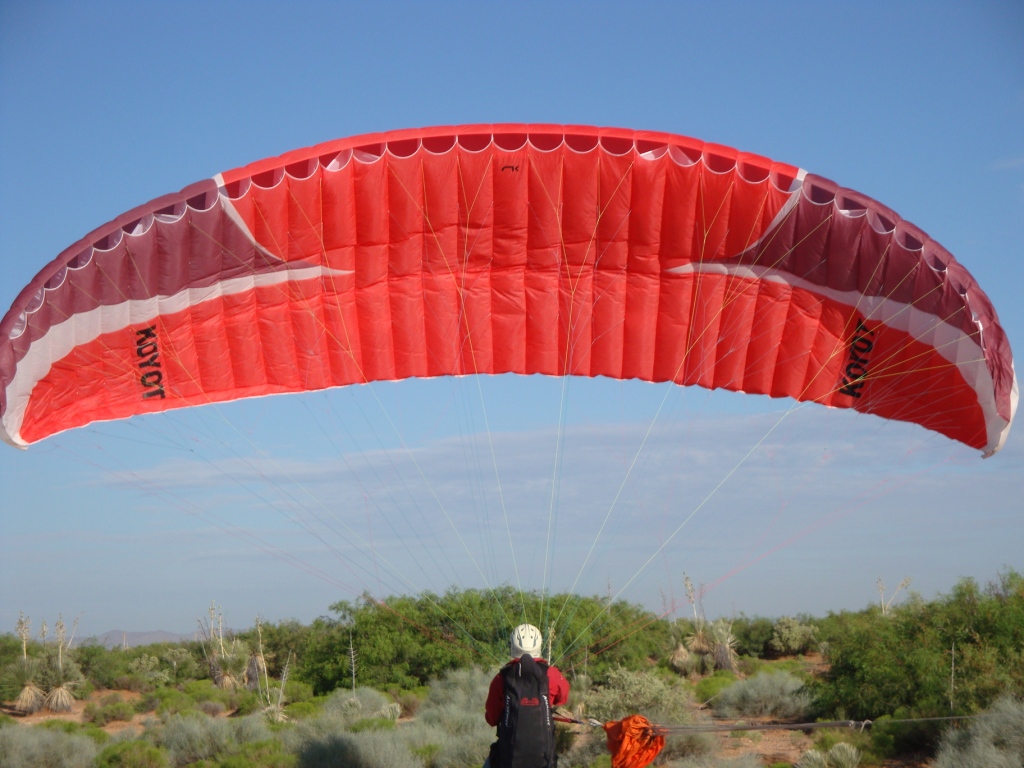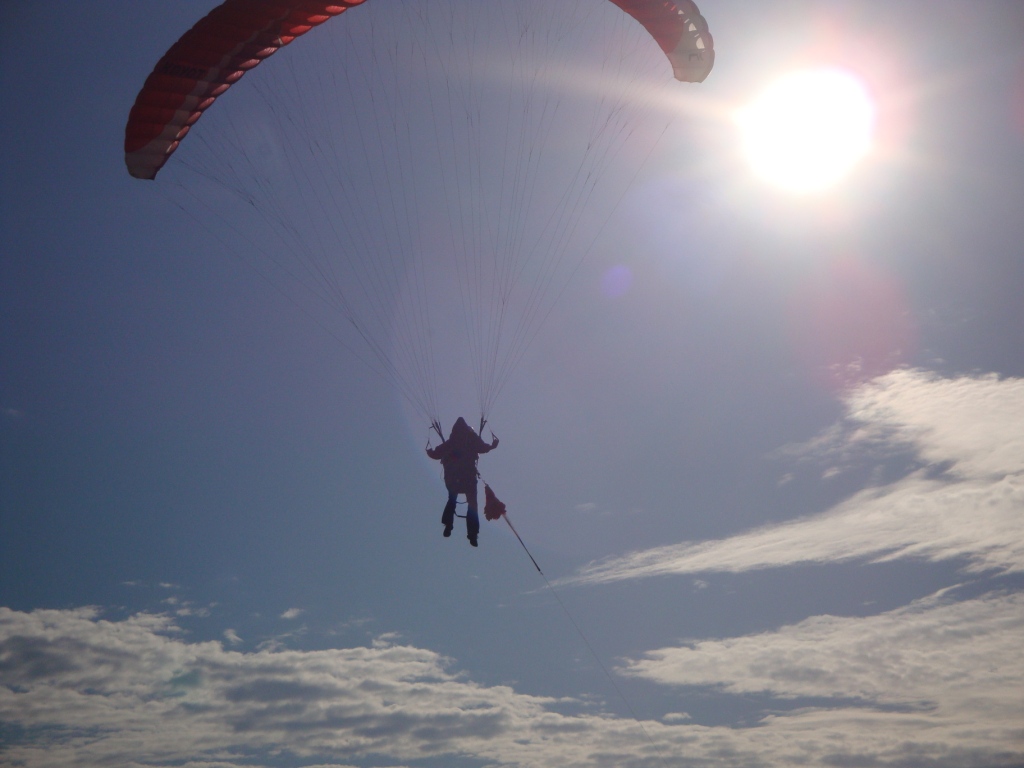 Active-duty Army pilot, Brad Gray, getting towed up to 9,000'+.
LZ
There is no desgnated LZ, and typically flights are short to long XC. If you want to simplify the retrieve, land near your car. The desert is vast and benign, with the only annyoyance being cactus and bushes, which can usually be avoided.
Winds and Conditions
If winds are light we can launch in 90 degree cross, via forwards or a reverse and then adjust after airborne. The prevailing winds are from the SW, so typically we tow eastward along the road.Most pilots should be able to hook thermals at 1,000' AGL but it's fun to have multiple tries by going higher. Thermals will pop off the road continuously during the day but the really big ones happen every 15 -20 minutes or so and can be a mile or more apart. Always check the winds aloft to at least 10,000'
Additional Info and Hazards
A spotter is recommended to help watch for traffic in both directions, and to speed up the setup of the wing. Barbed wire runs along both sides of the highway, but it is set back about 20 feet and can be easily avoided. When landing, do not land on the road if traffic is within a mile of your spot; instead land in the desert on the other side of the fence.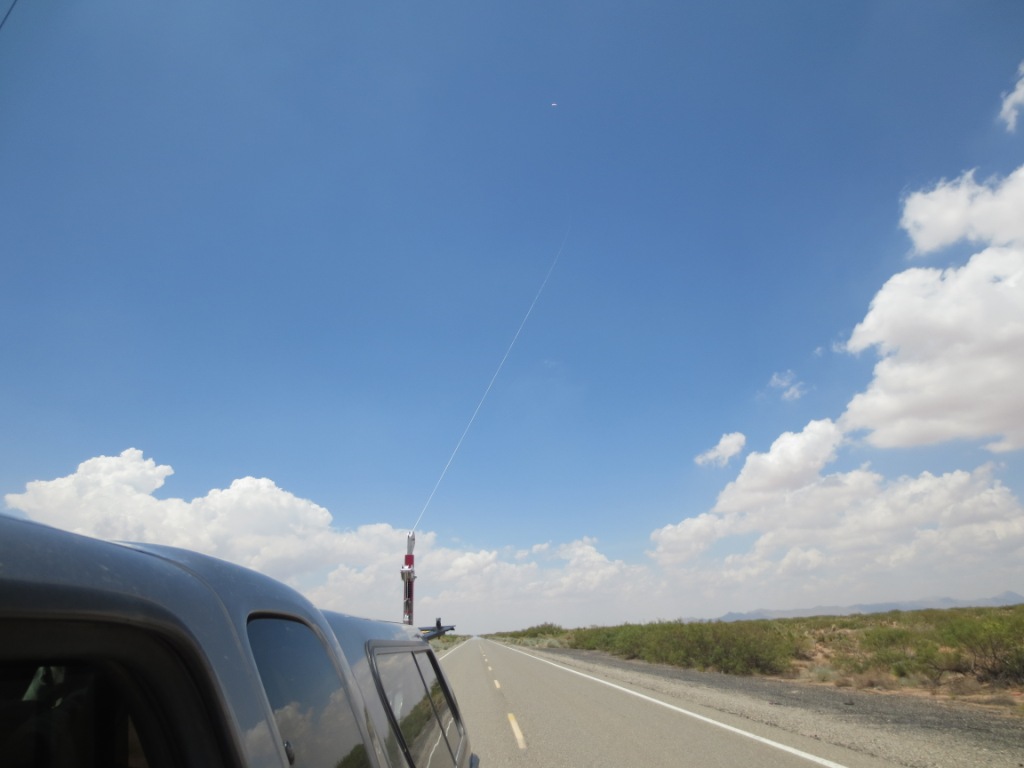 When we tow, other road traffic only sees a slow moving truck with its flashers on, that's it. The pilot is long gone and nearly invisible. Look near the top of the photo for the small dot of the wing.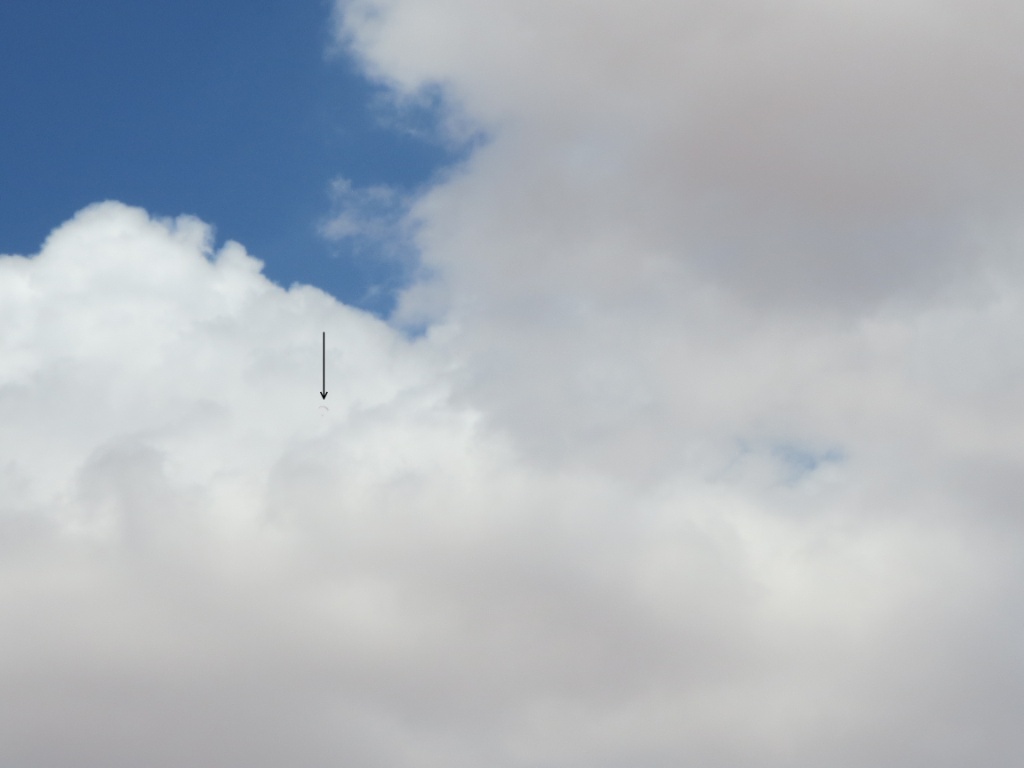 Active-duty Army pilot, Brad Gray flew north to a cloud street (to the right in the photo) and went west in the easterly winds aloft, setting a regional XC record of 45 miles landing near Columbus, NM. We only get a handful of days like this each year when conditions are perfect for going a long distance. We cannot easily fly to the east without getting into complicated airspace. Brad almost in the clouds in the cloud street that extended for at least 100 miles west of El Paso. Once in a cloud street, there is nothing but lift as the thermals line up. This was an unbelievably good day for XC here in our region.